Natural Way To Reverse Vaginal Atrophy?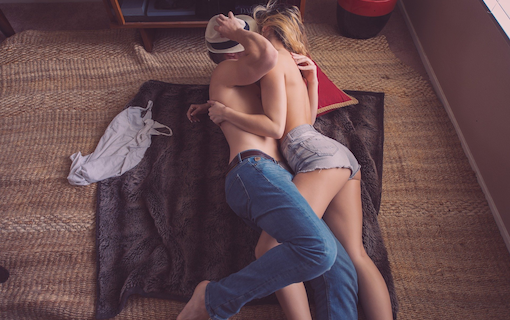 Vaginal Atrophy is the dryness and thinning of the vaginal walls brought about by hormonal changes. Researchers said it affects about 40% of women post-menopause. Learn how to reverse vaginal atrophy.
I received an email from a reader telling me his wife was considering undergoing the MonaLisa Touch™ therapy procedure.
He wanted my advice. It supposedly turns back time for a woman's vagina. The procedure is for women who experience Vaginal Atrophy.
I support it. It's FDA-approved. However, I've always promoted natural and inexpensive solutions first.
Here's what I suggest. 
🍂💕 The Steamy Sex Ed® Sultry Springtime SALE IS ON 🍂💕
Passionate Lovemaking Ideas ⇐ MEN CLICK HERE TO GET A SNEAK PEEK
Sensual Massages And So Much More ⇐ WOMEN CLICK HERE FOR THE SAMPLE VIDEOS
(We only have 390 copies left. Get yours now in time for the HOLIDAYS! The perfect gift for your lover and soulmate!)
HOW TO REVERSE VAGINAL ATROPHY
The good old-fashioned way to reverse atrophy is through manual stimulation.
By using your fingers to massage, knead and stimulate the blood flow to the tissue, you can often revitalize vaginal tissues to a healthy state.
It's the slow, sensual, natural way to restore turgidity and engorge tissue — rub, knead, stroke… How hard is that? And it's fun if you know a LOT of sensual massage techniques.
Women can also go to an endocrinologist/gynecologist or a functional medicine doctor who has experience with bio-identical hormone replacement therapy.
However, my first suggestion is to try the most natural way first… with your hands and fingers. The Steamy Sex Ed® Video Collection contains a lot of gentle, sensual massage techniques that will help bring back nutritious blood flow to the cells of her genitals.
Here's where you'll want to go for more information.
Passionate Lovemaking Ideas ⇐ MEN CLICK HERE TO GET A SNEAK PEEK
Sensual Massages And So Much More ⇐ WOMEN CLICK HERE FOR THE SAMPLE VIDEOS
(We only have 390 copies left. Get yours to enjoy and experience during this Steamy, Sultry Springtime Season! Perfect for your lover and soulmate!)